Meet Sean Conlon of Conlon & Co. in River North
Meet Sean Conlon of Conlon & Co. in River North
VoyageChicago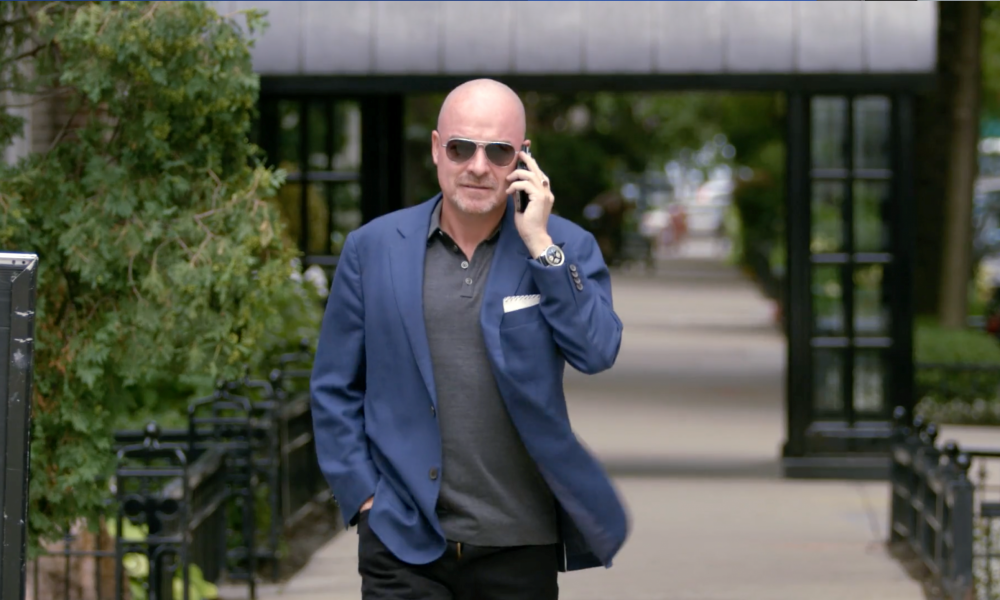 Today we'd like to introduce you to Sean Conlon.
Sean, let's start with your story. We'd love to hear how you got started and how the journey has been so far.
Through sheer determination and my innate disposition for hard work, I achieved the American Dream. As an Irish immigrant hailing from the small village of Rathangan in County Kildare, I came to the states in 1990 with an education from the Dublin Institute of Technology's College of Marketing and Design, a two-year stint at Lehman Brothers in London and with an insatiable appetite for business. Though my beginnings working as a janitor in the U.S. kept me humble, it wasn't long before I was able to become a real estate entrepreneur and took my first step toward hard-won success. I proudly hosted CNBC's "The Deed: Chicago," where I came to the aid of struggling property investors with failing projects. I invested my own resources and offered my years of expertise to help those faced with losing everything. The project allowed me to "pay it forward" in business, and also fulfilled my desires to help strengthen the Chicago real estate community.
Back in 1993, I joined one of Chicago's top real estate firms at the time, and within only a few short years, I made a name for myself as one of the most prolific sellers of residential real estate throughout not only Chicagoland and the Midwest, but also the entire U.S. with sales approaching over $200 million annually. My unique penchant for recognizing potential business connections and later nurturing them into a fruitful enterprise has been one of my cornerstones for success in the industry beginning with founding Conlon & Co., a real estate merchant bank in early 2000.
Conlon & Co. is an established, boutique real estate investment firm providing clients with custom-tailored solutions across a suite of services from financing to portfolio and fund management to advisory and co-investment opportunities. Leveraging my unrivaled network of curated, long-term relationships and experiences enables the company to provide clients with return driven results for all of their real estate needs. Conlon & Co. founded and managed two successful investments funds: a $100 million mezzanine lending fund which provided financing on over $1.2 billion of development projects as well as a $50 million real estate opportunity fund which acquired distressed property in Chicago and the Southeast during the 2008-2011 economic crisis.
Sussex & Reilly ("Sussex") was also launched in early 2000. Starting as a modest, 10-person operation, Sussex quickly grew, expanding into a 300-plus-employee business accounting for more than $1 billion in annual sales. It was hailed as one of the most high-tech firms in real estate with every agent carrying a blackberry or palm pilot. I sold the firm, bought it back and then subsequently re-sold the company between 2006 and 2007. This allowed me to pursue other real estate and development ventures, chiefly among them, CONLON: A Real Estate Company ("CONLON").
In 2009, I opened the doors to CONLON, what would soon become one of Chicago's most impressive brokerages, and I've never looked back since. The firm, like many of my other past endeavors, was an almost immediate success, attracting buyers and sellers from the immediate area, as well as other parts of the U.S. and abroad. The brokerage proved so successful, in fact, that in June 2013, Christie's International Real Estate, one of the globe's most exclusive real estate networks, aligned themselves with CONLON to help bolster their business to the uppermost echelons of the Chicago market.
I have been fortunate enough to be recognized as one of the top real estate experts in the country and have been regularly interviewed by CNN, CNBC, New York Times, Forbes, Crain's, and the Wall Street Journal to name a few, to discuss the market and trends within the real estate industry. I have been recently profiled in Business Insider, The Los Angeles Times, Mansion Global and Yahoo Finance, and provided market insight on the CNBC business news programs Squawk Box and Power Lunch. I was featured in Crain's "40 under 40"; awarded Irish America's Business 100 profile four years running; and was honored to be guest speaker at The Wharton School of Business on entrepreneurship and leadership as well as Cornell and DePaul Universities and Capital One Spark Business. I am constantly striving for excellence and setting myself high personal standards. I returned to the academic world and in June 2016 graduated from DePaul University with a Bachelor of Arts. I am actively involved in philanthropic and civic causes, most prominently I established The Conlon Wildlife Foundation to aid animal rescue worldwide.
Has it been a smooth road?
There is no end of nautical terminology being used, i.e. batting down the hatches, tack into the wind, sail through the storm, or a more commonly used expression – shipwrecked. But it is said smooth seas do not make skillful sailors. In 2008, my company Conlon & Co was part of a larger fund that had provided mezzanine equity for over $1.2BN in real estate construction all over North America… Let me tell you something, when they tell you leaders are inspired by mountaintops and matured by valleys; I spent four years in the valley of death. Fortunately enough, my partners and I were able to rescue of all of the investors and my capital on the construction projects which was unheard during that time. I survived it and it taught me a valuable lesson, that if you get up every day invariably the sun will rise and that one needs to always prepare for the worst possible outcome and then hope and work for the best!
We'd love to hear more about your business.
Conlon & Co. is an established, boutique real estate merchant bank providing our clients with custom-tailored solutions across a suite of services including financing, equity placement, development, portfolio management as well as commercial and residential brokerage. Leveraging our unrivaled network of curated, long-term relationships and experience enables our firm to provide our clients with return driven results for all their real estate needs.
Conlon Capital is a boutique, full-service commercial mortgage platform that specializes in customized financing and equity solutions. We leverage our extensive lending relationships and deep rooted client and equity sponsors to offer the best-in-class financial solutions to meet all of our client's capital stack needs.
CONLON Commercial was launched to deliver to the commercial real estate market the same principles for which Conlon & Co is so well-known in the real estate market. As a boutique, commercial real estate company with expertise in retail, office, land, leasing, sales, investments, and off market property procurement, CONLON Commercial is comprised of experienced dealmakers and industry leaders. They pride themselves on exceptional service with immediate and direct communication to meet the needs of our clients by offering a full suite of services.
CONLON/Christie's International Real Estate is an independently owned, boutique real estate firm made up of Chicago's most experienced agents, hand-selected to walk you through the process of selling or buying your next home. Our agents, on average, have over ten years' experience in the industry and combined they are responsible for over $10 billion worth of homes purchased in the Chicago area.
Has luck played a meaningful role in your life and business?
It's not about luck; I've had a lot of luck and it's all been bad! Firstly, I would absolutely credit my success with my willingness to outwork my competitors; when you are selling houses, that is all one has to differentiate themselves from the pack particularly when you are starting out and have no assets. Secondly, I can't stress how important it is to read everything and anything you can. Read about people who achieve great things, about anything that is inspiring to you and anything that allows you to dream!
Remember, they say "Build Your Own Dreams, Or Someone Else Will Hire You To Build Theirs". Lastly, consistency in everything we do! People who call the most, reach out the most, frankly work the most…make the most. While I'm a big believer in life balance, I also believe you make hay while the sun shines. We are in an incredible market right now and I believe we have several more years of this to come. If you're not hopeful and optimistic, then you just give up. You have to take the long hard look and just believe that if you're consistent, you will succeed.
Contact Info:
MALIBU, CA – FEBRUARY 09, 2017 – Real Estate entrepreneur and CNBC reality show star Sean Conlon in his favorite room at his home in Malibu on February 13, 2017 for My Favorite Room feature. The home originally designed by architect Harry Gesner and restored by Conlon sits above Lechuza Point in Malibu. (Al Seib / Los Angeles Times)